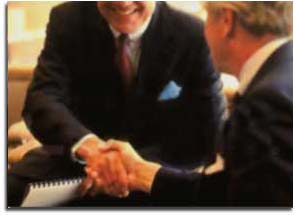 Since its foundation in 1946 the OBEM Goal has always been innovation with total customer satisfaction. From 1946, the OBEM Company has continuously grown with the support of its customers because our attitude has always been of being their partner during the realization of their projects, knowing that our full dedication to the customer satisfaction is the only way which can lead us to a new height's in our evolution.
For our business, we are not looking just for occasional customers, instead we like to grow with them. Usually, the first machine delivered to a customer will lead us to a bigger plant later on; for this reason, we want to be sure that the customer will receive in any case what he expects from us, regardless if he buys a little piece of equipment or a big dyeing plant.
We know well that an "happy customer" is for us the best advertising for selling to new customers and if our company has been continuously growing since 1946 it means that we have a lot of "happy customers". This is the best guarantee for who is approaching our company for the first time.